By Zahara Mary Kelly Keulen
More than fifty high school students gathered at UCI on February 8th to test their knowledge of neuroscience at the 2020 Irvine Brain Bee. This is the second time that UCI's Center for the Neurobiology of Learning and Memory (CNLM) has hosted the event, which encourages teenagers to gain a greater understanding of neuroscience and inspires them to pursue careers in brain sciences. In addition to the competition, the day-long event includes hands-on activities, lunch with UCI students, a keynote lecture and an opportunity to network with UCI neuroscientists.
The day began with a rigorous written test, followed by a practical anatomy exam where competitors were asked to identify structures on a real human brain. Some students had studied the exam material for months, and many attended review sessions taught by UCI graduate student mentors. UCI mentors provided the high schoolers with a broad understanding of modern neuroscience topics, helped them with any questions, and cheered on their pupils on as they entered the exam.
While the scores for the first round were tallied, the competitors enjoyed lunch with UCI students and explored various areas of neuroscience through hands-on demonstrations in the lobby of the Anteater Learning Pavillion. One station displayed a variety of brains, ranging from human to rabbit to fish. Another gave students the opportunity to touch and dissect sheep brains. One of the most popular allowed students to use the electrical signals from their own muscles to move the arms of their UCI mentors. Participants were also challenged to use their nerve impulses to grab rubber brains with a bionic claw, and played tricks on their brains by drawing stars with their vision reversed by a mirror.
Keynote speaker Dr. Autumn Ivy, Neurologist and Professor of Pediatrics at UCI, gave the audience inspiration to keep physically active with her talk on early life exercise and brain function. Her research reveals how exercise in childhood and adolescence can cause lasting epigenetic changes that improve memory. Unsurprisingly, many students asked about how much and what kind of exercise might help them improve their memory. Dr. Ivy also spoke about her path to a career as a physician-scientist and what her typical week looks like as she balances caring for patients and running a research laboratory.
The 2020 Irvine Brain Bee ended with a truly epic finals round. Led by Dr. Michael Yassa, Neuroscience Professor and Director of the CNLM and Manuella Yassa, Director of Outreach and Education at the CNLM the finals round consisted of oral questions that increased in difficulty and complexity.
Twelve competitors faced a live audience and a judging panel of 4 UCI faculty members, Drs. Cohen-Cory, Mander, Liljeholm and Chen. After more than an hour of intense questioning, three contestants remained, Nicholas D'Sa, Joshua Nguyen and Ananya Vinay. Contestants were asked more challenging questions including drawing the visual system and auditory system. Eventually, Nicolas D'sa emerged as the first place winner. Joshua Nguyen gained ground as the second place winner and Ananya Vinay won third.
This year's winner, Nicolas D'Sa comes from Tustin and said he prepared for months for this competition. He hopes to have a career in neuroscience or other STEM field in the future, and practices karate in his spare time. Nicolas will have the opportunity to test his skills at the National USA Brain Bee to be held on March 27, 2020 at Northeast Ohio Medical School.
Joshua Nguyen, this year's second place winner is a local from Irvine and was excited to come back to the Brain Bee. He is currently interning in a biology research lab, and plans to continue pursuing a future in neuroscience.
Ananya Vinay, who finished in third place and her family drove all the way from Fresno to compete. Although she's looking into a few different careers, she says she's definitely considering neuroscience. In addition to being a finalist in the Irvine Brain Bee, Ananya has also won first place in the Scripps National Spelling Bee.
In addition to the Brain Bee, CNLM also hosts an annual summer Brain Camp for middle to high school students. Brain Camp is a two-week experience that immerses students in neuroscience through hands-on activities, workshops, laboratory tours, and more. If you wish to be notified of events like the Irvine Brain Bee or Brain Camp, sign up for our newsletter.

Thanks to our sponsor, The Allergan Foundation, for making events like the 2020 Irvine Brain Bee Possible.
The Irvine Brain Bee would not be possible without the support of our headlining sponsor, The Allergan Foundation.
Zahara Keulen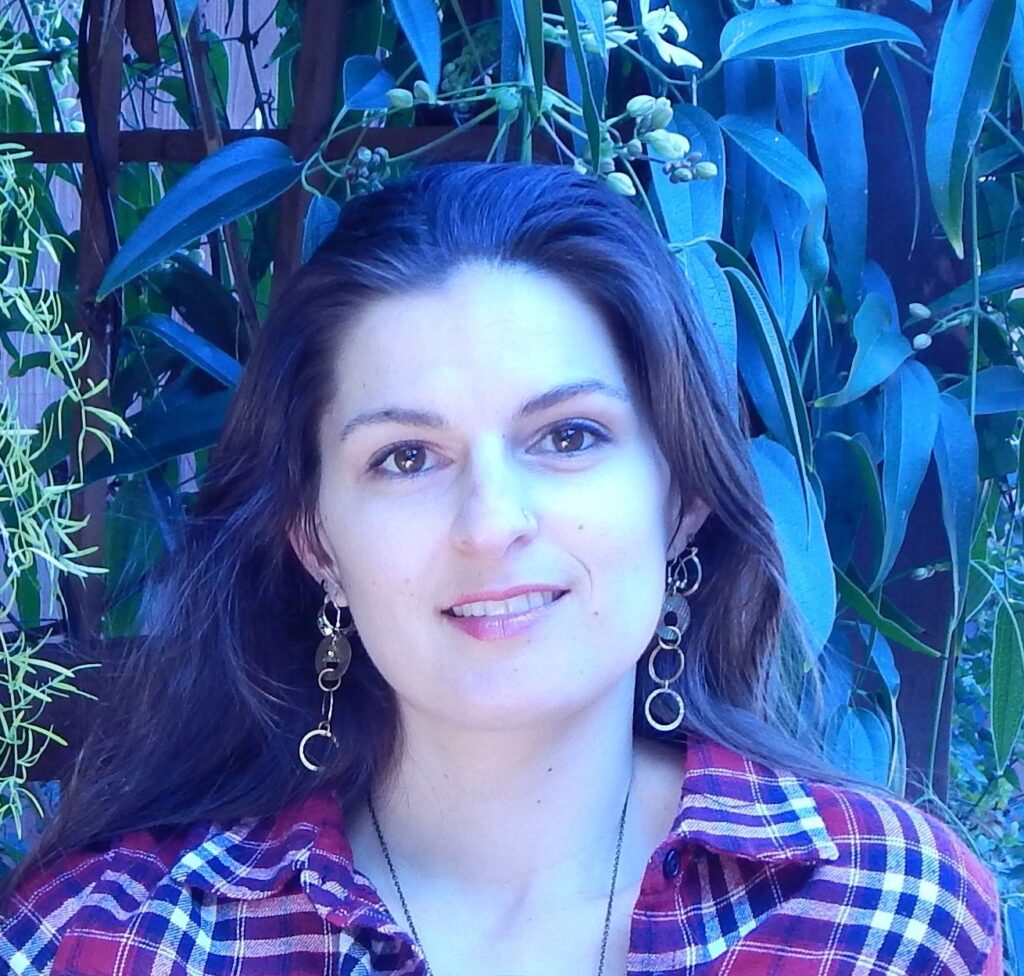 Zahara is a PhD student in UCI's Interdepartmental Neuroscience Program. She completed her Bachelor of Science in Cellular, Molecular, and Developmental Biology at UC Santa Cruz and her Master of Science in Regenerative Medicine at Cal Poly San Luis Obispo. Zahara has worked in a variety of labs, studying everything from wine chemistry to autism, and is now researching how immune cells in the brain may affect the progression of diseases like Alzheimer's.